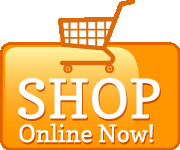 Click here to go to our online pharmacy, Covetrus(previously Vets First Choice and VetStore).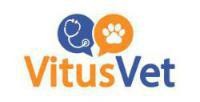 We are excited to announce our new smartphone app! As part of our continued commitment to outstanding patient care and client service, we have partnered with VitusVet to bring you an amazing app that allows you to manage all of your pet's care in one place. Request appointments at any hour of the day. Share your pets important care information with friends/family. Set reminders to give your pet their medication. Find the closest pet ER in times of emergency. Get set up in two easy steps!
Step 1: Download and install the FREE app.
Step 2: Enter the required information to create your account and link to your pet's medical record.




Columbiana Veterinary Associates, Inc. is a full-service veterinary medical facility, located in Columbiana, OH. Our professional and courteous staff seeks to provide the best possible medical, surgical, and dental care for your pet. We are committed to promoting responsible pet ownership, preventative health care, and health-related educational opportunities for our clients.

Please take a moment to contact us today to learn about our veterinary practice and to find out more information about how we can serve the needs of you and your cherished pet.

After 24 years of running a veterinary clinic in the city of East Palestine, we have decided to close that office permanently (February 2014). Many factors have gone into the decision, including the current condition of the building. Dr. Donald Rose built the clinic in the 1949 and it is definitely showing it's age. The style of building doesn't offer many alternatives short of total renovation or demolition and rebuilding. This decision was not taken lightly and has been under consideration for several years. Both doctors will continue to see patients in our Columbiana office. We apologize for any inconvenience but believe this move will make us a stronger veterinary clinic for many years to come.



Click here to access a wealth of information about your pet's health and behavior.